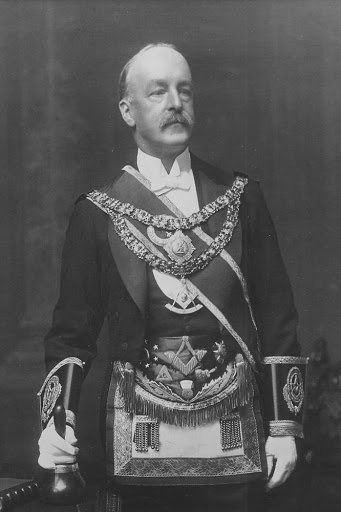 September 1892 and a legend of Freemasonry in Lanarkshire was installed as Provincial Grand Master. Bro. Major Robert (later Sir Robert) King Stewart, later to become Grand Master Mason in 1913, began his 38 years of service as Provincial Grand Master. This lengthy spell of service saw twelve new lodges chartered and two dormant lodges, Shotts No.471 and Robert Burns No.440, revived.
The new charters were; 
919 Robert King Stewart in 1901
948 Major Ness in 1903
963 Whifflet St. John in 1904
1067 Coltswood Glenboig in 1911
1096 Murdostoun Castle in 1911
1228 Motherwell Caledonian in 1920
1229 Bothwell Brig in 1920
1230 Kirkhill in 1920
1231 Avon Glassford in 1920
1254 Griffin  Gartcosh in 1921
1288 St. Enoch Tannochside in 1922
1314 Caldercruix St. John in 1923
In 1930 the Province received a gift from the widow of Lord Newlands, Past Grand Master Mason. The stipulation of the gift was that it would be invested in gilt-edged securities with the income being used for Freemasons deserving of assistance. The fund remains active to this day. Sir Robert King Stewart died in December 1930.